About us
The farmhouse "Antichi Casali di Charme" belonging to the Azienda Agricola Casale Ciaffardini. It brings together  this land full of history and memory with the passion of Massimo Ciaffardini for viticulture and olive growing. A walk in the estate and among the crops shows agriculture in balance with the environment where you can breathe a unique climate of relaxation and where you can admire the beauty of the Orvieto hills.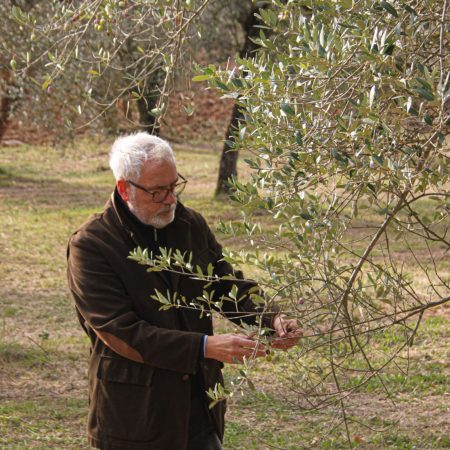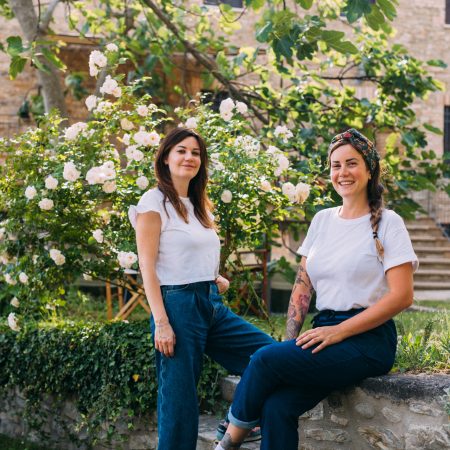 Our Family
The Ciaffardini family has always had a passion for the land, given to Massimo Ciaffardini by his maternal grandfather. In addition to his passion for the land, Massimo also has a love for good wine and good olive oil, a love that was transmitted to him by his father Franco Ciaffardini and that he carries on by taking care of the 16 hectares of vineyard and the 10 hectares of olive groves that surround the estate.
The company is managed by Mr. Ciaffardini and his two daughters, Agnese Ciaffardini and Federica Ciaffardini. They love the lands of the 'Poggente' in the beautiful Orvieto hills overlooking the wonderful Rocca di Orvieto.
Agnese is in charge of everything related to the administration and office work of the estate.
Federica has dedicated her passion for cooking,  her love for good food and for all the fruits that the land can offer.  She directs her years of experience from top level restaurants in Italy to managing the  restaurant and reception activities for guests.
Awards
The Farmhouse "Antichi casali di charme" has the brand "5 Girasoli". 
This is an official classification of the Italian Ministry of Agriculture that distinguishes companies that operate regularly on the basis of national and regional laws. 
The brand is represented by a sunflower that ideally encloses a farm. 
The classification, which applies to agritourism companies that offer hospitality (accommodation and agricamping), aims to give the public an overall idea of the highest level of comfort (comfort of hospitality), the variety of services (animation of hospitality) and the quality of the environmental context (nature, landscape, tranquillity) that each company is able to offer.
We organize guided tours to the attractions of Orvieto upon reservation.
For info and reservations please contact us.